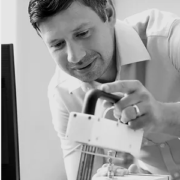 Workplace Exposure Monitoring
We were able to develop a number of workplace monitoring solutions specially tailored to hospital theatres, anaesthetic rooms, endoscope cleaning rooms and other relevant areas. These services help hospitals ensure they comply with important inspection and maintenance requirements under COSHH, (HTM) 03-01 and other standards.
Explore our Workplace Exposure Monitoring Services.