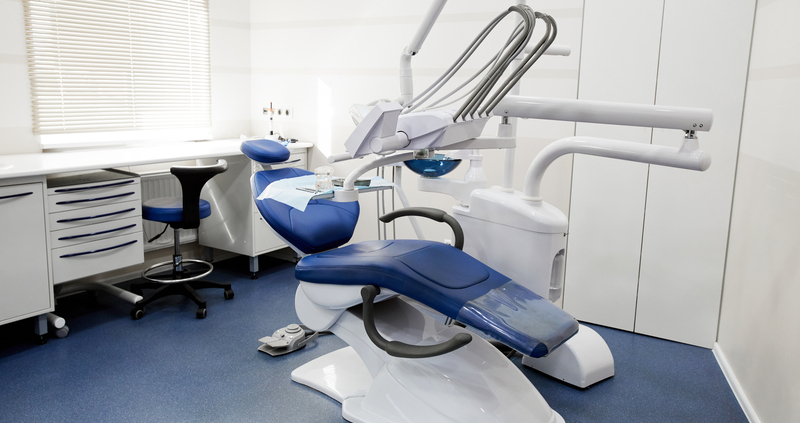 Dental Decontamination & Infection Control Checklist
Just like any other healthcare setting, dental surgeries need to adopt numerous infection prevention and control measures. Key to this is understanding the key sources of infection, and the means by which infections might spread.
Key Sources of Infection in Dental Practices
Communicable diseases usually spread via direct contact with a person carrying the infection. Dentists and dental nurses work in very close proximity to their patients, and with each other. Such close contact can make cross-contamination more likely – whether that's from staff to patient, patient to staff, or from staff to staff.
Yet pathogens can also survive on surfaces for hours, days, or months. A patient or a member of staff could quite easily pick up an infection through simply touching a door handle that an infected individual also happened to touch. But much more serious would be a dentist or a dental nurse using a contaminated device on a patient. Given the nature of dental treatments, this could easily introduce pathogens into the patient's bloodstream.
How to Prevent and Control Infection in Dental Practices
Dental practices should follow the same Standard Infection Control Precautions (SICPs) as other healthcare practitioners. These precautions include:
Personal Protective Equipment (PPE) policies – including using adequate PPE for the task at hand, and effective storage, handling, and disposal of any PPE used.
Good hand hygiene techniques – not just in terms of how to wash your hands, but also in terms of when you should do so.
Cough and sneeze etiquette – catch it, bin it, kill it.
Other key infection prevention and control precautions include safe management of the care environment, and of any equipment used on or around patients. In short, this means following robust cleaning and decontamination procedures.
Dental Decontamination & Infection Control Checklist
The NHS Infection Prevention and Control team recommends dental clinics perform weekly audits to ensure that they can maintain their environmental cleanliness standards.
Following a checklist could help ensure you don't overlook any crucial areas of your dental practice.
Here are some things that your dental decontamination and infection control checklist could cover:
Reception and Waiting Areas
Corridors
Surgeries
Utility Rooms
Toilets
Storage (with separate checks for the cleaners' storage room, and anywhere dental supplies are stored).
For each area, there should be at least two levels of checks:
Essential Check – The area is visibly clean, and free from any clutter or unnecessary items.
Thorough Check – A more detailed audit of any surfaces or items that might act as vectors for cross-contamination. Different areas of the clinic will require different checks. But in general, you should pay attention to anything that staff or patients might touch, and any surfaces where pathogens could thrive. This could include light switches, furniture, magazines, pictures, pamphlets, carpets, curtains, and so on.
Though high standards of cleanliness are essential throughout the dental practice, you'll likely need to follow more stringent cleaning procedures in any areas where treatment take place.
You'll find a good dental decontamination audit tool template on the NHS IPC team's website.
Effective Decontamination of Dental Equipment
When it comes to dental equipment, dental staff must consider three separate levels of decontamination: cleaning, sterilization, and disinfection.
All dental equipment and devices will have different risk levels depending on how frequently they're used, and where they're used. This risk level will determine the level of decontamination required, and how often the decontamination procedure should take place.
Read our full guide to the three levels of decontamination for medical devices here.
Essential Support for Effective Infection Prevention and Control in Dental Practices
We stock a full range of highly effective hospital cleaning and containment products, including the powerful Virusolve+ range of wipes and concentrates. Browse our complete range of infection control products.
With our air purifiers, we can also help you trap and kill up to 99% of airborne viruses and bacteria in your dental surgery, along with up to 99.9% of potentially hazardous pollutants, such as VOCs, inhalable dust, and particulate matter. Browse our range of air purification solutions.
https://cairntechnology.com/wp-content/uploads/2023/05/dental-decontamination-May-2023.jpg
533
800
Sarah Clements
https://cairntechnology.com/wp-content/uploads/2023/06/Cairn-logo_RGB-compact-3.jpg
Sarah Clements
2023-05-30 05:37:00
2023-05-02 15:40:22
Dental Decontamination & Infection Control Checklist