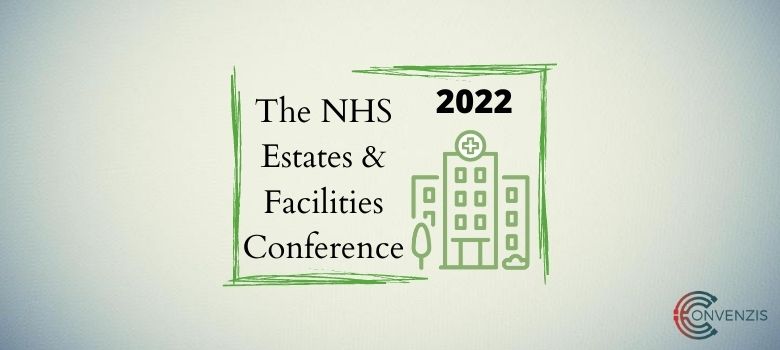 Come see us at the NHS Estates and Facilities Conference 2022
The NHS Estates and Facilities Conference 2022 is just a matter of days away and we can't wait to see you there if you are coming along.
Aimed at estates and facilities managers, directors and leaders, the event provides policy-led updates based on the current challenges and issues being faced by the sector.
Key topics covered at the NHS Estates and Facilities Conference include:
Capital Investment Strategy
Delivering a Net Zero NHS
Leadership and Workforce management
Maintenance backlog: Innovating to overcome.
New Hospital Development programme: plans and best practice
Governance
You will be able to take advantage of best practice sessions to get ideas and solutions for driving productivity and improving outcomes in your organisation.
What's more, if you are an NHS estates manager or leader, you are provided with a fully funded and CPD accredited pass to attend this session.
Just click here to find out more
How we help Estates and Facilities Managers
If you are looking for help with workplace exposure monitoring or chemical spill training, then our consultants will be at the conference to discuss the various ways in which we can support you.
Cairn Technology carries out workplace exposure monitoring for a wide range of harmful chemicals. This includes monitoring staff exposures of:
N2O and/or the anaesthetic agents in theatres, anaesthetic rooms, recovery areas and anaesthetic workshops,
Peracetic acid and acetic acid in Endoscope Decontamination areas, and
Inhalable and respirable dust in plaster rooms and estates workshops.
 So, if any of the above areas are of concern to you, please don't hesitate to come and chat with us on our stand.
We will also be exhibiting our new Blueair HealthProtectTM air purifiers, which are specifically designed for treatment rooms, waiting rooms, laboratories and other poorly ventilated spaces in hospitals.
In addition, you might be interested in discussing our range of chemical and cytotoxic spill stations, which we supply to hospital Trusts across the UK.
Visiting us at the NHS Estates and Facilities Conference 2022
Just come and visit us on our stand at 15Hatfields Conference Centre in London on 23rd June and we will be happy to discuss how we can help you.
Or, if you won't be able to attend, feel free to call our team on 0333 015 4345 or email us at info@cairntechnology.com. You can also see our range of products and services at www.cairntechnology.com
https://cairntechnology.com/wp-content/uploads/2022/06/NHSEstatesConferenceImage.jpeg
350
780
Sarah Clements
https://cairntechnology.com/wp-content/uploads/2023/06/Cairn-logo_RGB-compact-3.jpg
Sarah Clements
2022-06-09 14:18:59
2022-11-29 16:00:15
Come see us at the NHS Estates and Facilities Conference 2022