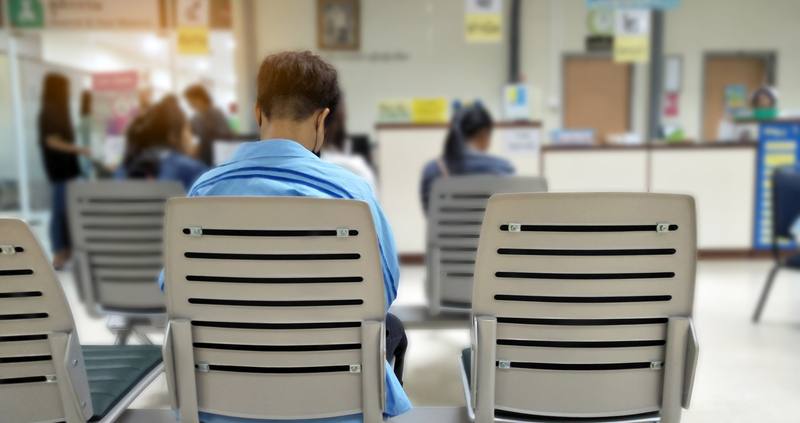 UK NHS Waiting List Targets – Where Are We?
Following the global pandemic, a number of enforced government lockdowns, and a few other factors, patients across the UK are currently facing long waiting lists for even the most routine of treatments.
In this post we'll review the NHS waiting list situation across the UK and explore how the government are progressing on their targets to address the issue.
UK NHS Waiting Lists in 2022 – A Brief Review
Nearly a year ago, we assessed the current state of the NHS backlog. Based on British Medical Association figures, there were:
Over 6.84 million people waiting for treatment.
7 million patients waiting more than 18 weeks for treatment (the NHS's self-imposed "maximum waiting time").
Nearly 400,000 patients waiting more than a year for treatment.
A median waiting time of around 13.3 weeks for all treatments.
At the same time, the BMA referred to a "hidden backlog" of patients needing care who had not yet found their way into the health system.
Are NHS Waiting Lists Getting Worse?
Unfortunately, all signs indicate that across the UK, NHS waiting lists are getting worse. More recently, we covered how it's not just waiting lists that are getting longer. UK patients are also facing excessive waits to see ambulances. In one extreme case, an 85 year old woman had to wait a total of 40 hours to get to A&E.
UK NHS Waiting Lists in 2023 – Where Are We Now?
As we've seen, in mid-2022 there were around 6.84 million people waiting to start routine hospital treatment in England alone. As of September 2023, it seems the figure for England has risen to 7.68 million people, a further rise from the 7.57 million people who were waiting for treatment in June 2023.
For England, this is the biggest the waiting list has ever been since records began in 2007.
The latest data shows that:
389,952 people in England have been waiting more than 52 weeks to start routine hospital treatment.
By the end of July 2023, 7,289 people in England had been waiting more than 19 months to start routine treatment.
The proportion of cancer patients who were able to see a specialist within two weeks of urgent referral fell from 80.5% in June 2023, to 77.5% in July. The NHS's target is 93%.
In A&E, 73% of patients are being seen within four hours. The NHS set a standard of 95%, and the government set a "recovery target" of 73%.
In Wales, around 30,000 people have been waiting more than two years for hospital treatment. Scotland and Northern Ireland differ in how they define their waiting lists. But according to The Guardian, the best "broadly equivalent figures" show that around one in nine people in Scotland, and up to 36% of people in Northern Ireland, are waiting for care.
What is the Plan to Reduce UK NHS Waiting Lists?
In June 2023, the government published a 2023 mandate to NHS England. This mandate highlights long waiting lists, and long A&E and ambulance waiting times, as the key challenges currently facing the NHS. As part of the plan to address these issues, the mandate outlines "record funding", with an investment of an additional £3.3 billion a year in 2023 to 2024 and 2024 to 2025.
This increased funding will, they claim, "enable rapid action to improve emergency, elective, and primary care performance towards pre-pandemic levels."
The mandate only applies to NHS England. In August 2023, health secretary Steve Barclay invited the Welsh and Scottish governments to discuss how best to tackle the NHS waiting list issue. Official counterparts in Northern Ireland were also invited to the meeting "in the absence of a functioning government".
The aim is that the four nations can discuss how they might make their data more comparable, and how they might learn from the different approaches taken by NHS England and the devolved health authorities.
Improving Quality and Efficiency in Healthcare Settings
While we cannot help you address long waiting lists in your hospital, we can help you to improve staff safety and well-being, and reduce theatre turnaround times.
https://cairntechnology.com/wp-content/uploads/2023/10/hospital-waiting-Oct-2023.jpg
600
800
Sarah Clements
https://cairntechnology.com/wp-content/uploads/2023/06/Cairn-logo_RGB-compact-3.jpg
Sarah Clements
2023-10-03 15:57:13
2023-10-03 15:57:13
UK NHS Waiting List Targets – Where Are We?