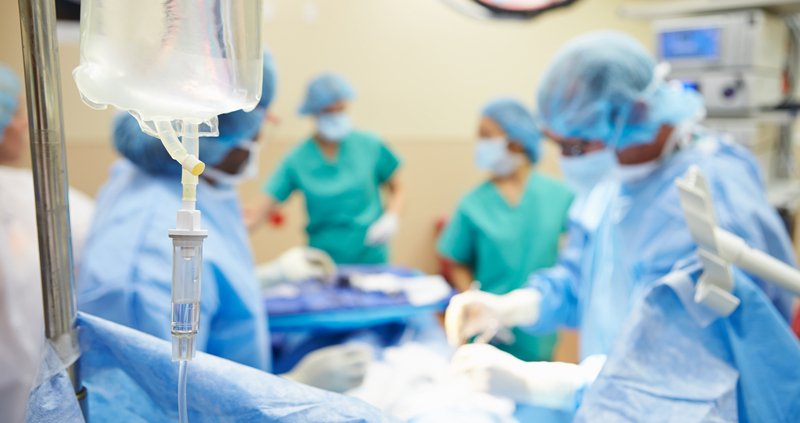 Staffing Issues & Safe Staffing Levels in Operating Theatres
The healthcare sector is currently facing severe staffing shortages. This is contributing to a number of problems, including a huge backlog of care, and long ambulance waiting times.
It goes without saying that staff shortages can have a negative impact on the quality-of-care hospitals and other healthcare settings can deliver. Yet there are some areas of the hospital where staffing levels can make the difference between life and death.
In this post we'll discuss safe staffing levels in operating theatres, and discuss some strategies for increasing the efficiency of your department.
Safe Staffing Levels in Operating Theatres
It takes a huge team of practitioners, specialists, and support staff to run an operating theatre. Recent operating room staffing guidelines suggested placing limits on staff work schedules. They advised scheduling no more than 12 hours a day, no more than three consecutive days of 12-hour shifts, and no more than 60 hours a week.
Knock-On Impact of Staff Shortages
Staff shortages in the operating theatre make it difficult to devise optimum rotas. This means that any available staff will inevitably be overstretched and overworked, which will lead to a number of problems:
Stress, exhaustion, and anxiety. Working long hours in a complex environment like an operating theatre will take its toll on practitioners' mental health. And when long hours become the rule rather than the exception, practitioners risk burnout, and some may feel that they have no choice but to quit.
Lack of learning and development. Operating theatre teams look out for each other, which includes helping new members of the team learn on the job. When everyone's overworked, there'll be little time for learning and development opportunities.
Delayed or cancelled operations. If the staff isn't there to carry out the operations, the operations will not take place. Many patients may face excessive waits for critical operations.
Longer turnaround time between procedures. An understaffed operating theatre will not be able to run at optimum efficiency. There may be fewer procedures carried out each day, with much longer turnaround times between each procedure.
How Bad is the Current Operating Theatre Staffing Situation?
The latest NHS figures show that, as of November 2022, there were 3% more professionally qualified clinical staff in the NHS compared to the previous year. Though the NHS's staffing crisis is showing signs of improvement, the increased staffing may not be enough to meet demand.
In January 2023, in response to industrial action across the UK, the government discussed plans to introduce new legislation for "minimum safety levels" in a range of sectors, including healthcare. Such legislation may introduce a minimum legal staffing level for operating theatres and other departments.
Improving the Efficiency of Your Operating Theatre
The NHS Productive Operating Theatre strategy includes a number of initiatives that operating theatre managers can adopt to improve the efficiency of their departments. You can read our full guidance to this strategy here.
Adopting these strategies might be easier said than done when you're facing staffing level issues. Yet when it comes to improving operating theatre efficiency, small things can make a big difference.
At Cairn Technology, we're here to help you run your operating theatre more efficiently and effectively. We have a number of products and services to help you do that, and a team of experts on hand to give you the advice you need.
For example, our absorbent floor mats can help to reduce your turnaround time between procedures. They can absorb spillages during operations, gelling liquid and becoming dry to the touch, allowing for non-drip disposal in the clinical waste. As well as reducing the risk of slips and trips, absorbent floor mats can drastically cut town on the amount of time spent cleaning between operations, which can contribute to improved efficiency for your whole department.
Whether you want a consultation on effective infection control, or some advice on improving operational effectiveness in the theatre, our experts are here to help.
https://cairntechnology.com/wp-content/uploads/2023/03/operatingtheatrestaffapril23.jpg
533
800
Sarah Clements
https://cairntechnology.com/wp-content/uploads/2023/06/Cairn-logo_RGB-compact-3.jpg
Sarah Clements
2023-04-24 17:15:35
2023-04-24 17:12:01
Staffing Issues & Safe Staffing Levels in Operating Theatres