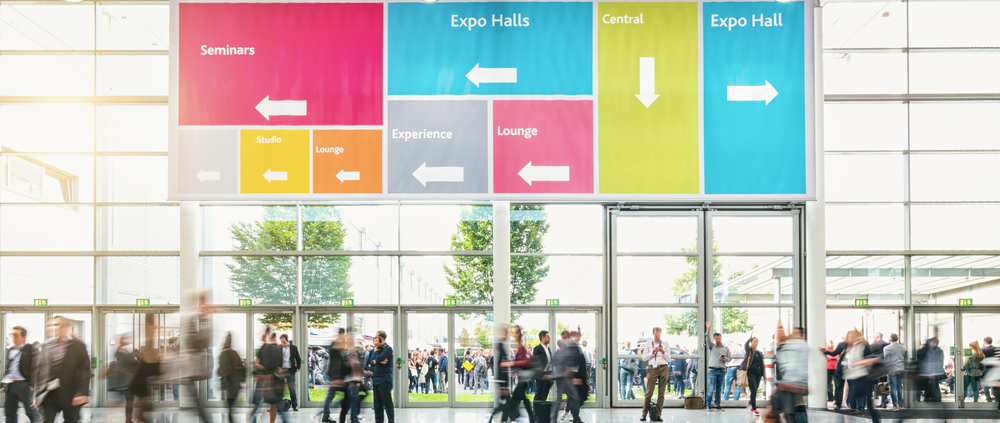 6 Must-See UK Medical Events for Autumn/Winter 2023
Summer might be almost over, but there are still plenty of insightful and engaging events to get your teeth into this year.
Whether you are a consultant surgeon, a theatre manager, an estates manager, or anyone interested in digital healthcare and medical developments, there will be something in the months ahead worth popping in your diary.
Here are just six great events to whet your appetite:
BOA Annual Congress 2023 – 19th to 22nd September
Taking place from 19th to 22nd September 2023 in Liverpool, the British Orthopaedic Association's annual congress is based around the theme of Sustainable Systems.
Offering lectures, debates, discussions and a focus on its training programmes, the event promises insights into a range of orthopaedic specialisms including spine, shoulder/elbow, foot/ankle and knee. To find out more about this medical event click here: https://www.boa.ac.uk/boa-annual-congress-2023.html
BAAPS 2023 – 28th to 29th September
Taking place on 28th and 29th September at the I.E.T London – Savoy Place, The British Association of Aesthetic Surgeons' 2023 Congress will focus on Body Contouring & Facial Surgery.
BAAPS is a charity that aims to advance innovation, excellence, education and safety in Aesthetic Plastic Surgery. To find out more about this medical congress click here: https://baaps.org.uk/about/events/1636/baaps_2023
Healthcare Estates – 10th to 11th October
Taking place in Manchester this October, this conference is the UK's Largest Event for Healthcare Engineering and Estates Management Professionals.
With over fifty industry speakers and a host of presentations, workshops and networking opportunities, the event promises plenty of opportunity to engage with the issues shaping the sector.
There will also be 200 exhibiting companies to help you source a wealth of products and solutions. For more information click here: https://www.healthcare-estates.com/
Future Surgery – 14th to 15th November
Taking place at ExCel in London this November, the Future Surgery Show offers two days of CPD accredited professional development for the entire perioperative team.
The speaker programme explores topics such as global health innovation, disruptive technology and innovation in surgery. It will also look into human factors and research to support the transformation of the profession and the improved care and safety of patients.
With over 100 exhibitors, the event is also the ideal place to source products and services to underpin surgical excellence and optimise patient care. To find out more click here: https://www.futuresurgeryshow.com/
Digital Health World Congress 2023 – 29th to 30th November
Taking place in London this year, at the Kensington Conference and Event Centre, this 2-day congress is a great place to network with experts and thought-leaders in the field of medical technology.
With 25 keynotes and speakers, the event promises to deliver a wealth of learning and insights, covering topics as diverse as wearable health technology, immersive technologies, cybersecurity and much more. For more information click here: https://digitalhealthcareworldcongress.com/
BAPRAS Congress 2023 – 29th November – 1st December
Taking place at the Hilton Newcastle in Gateshead, this year's Congress is subtitled 'Interface' in recognition of the vast working relationships that plastic surgery has with other surgical specialties.
As such, a number of different Associations and Societies are included on this year's guest programme, including the BOA, BSSH, BOOS, BAOMS and many more.
In addition to the conference, there will be several social events, including a networking evening for potential fellows, and the Association Dinner. Find out more here: http://www.bapras.org.uk/professionals/training-and-education/bapras-events/bapras-congress-2023
Why not keep an eye on our blog and social media for more event news? We'll be exhibiting at some of these events ourselves, such as Healthcare Estates and Future Surgery, so it would be great to see you there.
https://cairntechnology.com/wp-content/uploads/2023/08/Medical-Expo-image.jpg
564
1000
Sharon Evans
https://cairntechnology.com/wp-content/uploads/2023/06/Cairn-logo_RGB-compact-3.jpg
Sharon Evans
2023-08-21 11:54:44
2023-08-21 11:54:44
6 Must-See UK Medical Events for Autumn/Winter 2023