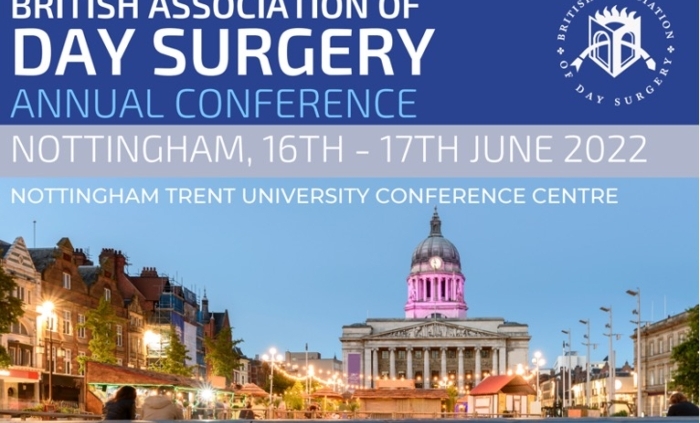 Come see us at BADS Conference 2022 – 16 and 17 June
If you are planning to attend the British Association of Day Surgery (BADS) 2022 Annual Conference, then come along and see our selection of top-quality surgical instruments.
From Stille's hand-crafted Swedish orthopaedic instruments, warrantied for 30 years, to Lawton's machine engineered German instruments for breast surgery, vaginal surgery and joint replacement, we can help you source the instruments for your needs.
What else is on the agenda at BADS Conference 2022?
You will have access to a wide range of sessions including:
Day surgery in Nottingham
Day case mastectomy, pyeloplasty and vaginal surgery
Day surgery performance – how can it be improved?
A clinical sabbatical in day surgery
Day case foot & ankle surgery
BADS grants updates
Free paper sessions
Along with these sessions, there'll be a series of workshops, including:
Optimising pre-assessment
Enabling change in your day case unit
Wellbeing within the day surgery workplace
Head here to access the full BADS 2022 Conference Programme, which includes details of the venue, travel, registration and payments.
Who is BADS 2022 For?
BADS 2022 is for all healthcare professionals, but obviously it'll be most relevant to anyone involved in day surgery, including:
Hospital managers
Doctors in training
Allied health professionals
Students
How Much is BADS 2022?
You can get an early bird discount if you register by 30 April 2022. BADS members also get a discount.
There's a tiered pricing system to ensure that all delegates pay what they can afford. Prices start at £60 for student day delegates, ranging to £435 for a non-member hospital manager.
Head here to register for BADS 2022.
CAIRN Technology at BADS 2022
We'd love to see you at BADS 2022 Conference to discuss how we can help you source the right surgical instruments for your needs.
But if there's anything you'd like to discuss in the meantime, please don't hesitate to get in touch! Our experts are always on hand to answer any of your questions, and to provide all the help and support you might need.
Get in touch to talk to a Cairn Technology Ltd expert today.
And if you want to know more about us first, just visit our website: www.cairntechnology.com You'll see that for more than 20 years, we've delivered cutting-edge products and services for NHS hospitals, private hospitals, and independent clinics across the UK. In fact, many of our clients have relied on our products and services for more than 10 years.
More Information About BADS 2022 Conference
The BADS 2022 Conference takes place 16 – 17 June at the Nottingham Trent University Conference Centre.
For more information about BADS 2022 Conference, and to register, head to the BADS website.
You can also follow the activity on social media with the #BADS2022 hashtag.
We'll see you there!
https://cairntechnology.com/wp-content/uploads/2022/03/BADS2022-e1652263331469.jpg
253
700
Sarah Clements
https://cairntechnology.com/wp-content/uploads/2023/06/Cairn-logo_RGB-compact-3.jpg
Sarah Clements
2022-04-13 04:31:31
2022-05-11 11:18:54
Come see us at BADS Conference 2022 – 16 and 17 June