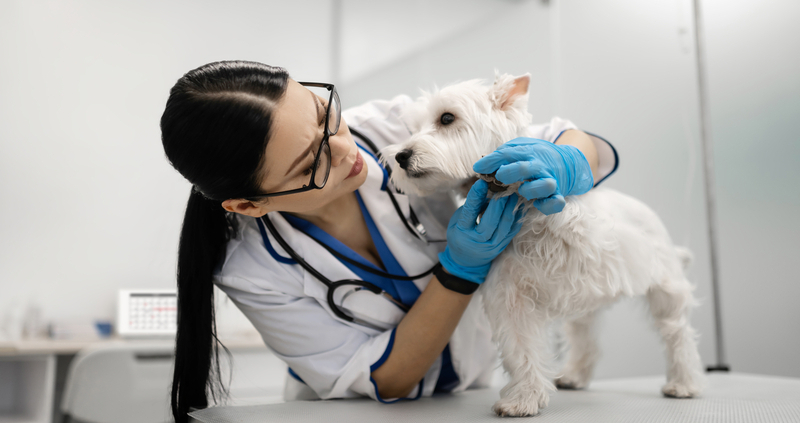 2023 Vet Shortage in the UK: Why and What Now?
All healthcare services in the UK are currently facing a number of serious, ongoing issues. Staff shortages and industrial action have resulted in long ambulance waiting times, and there have also been reports of scores of dentists leaving the NHS.
The veterinary sector has faced similar challenges. In this post we'll discuss the 2023 vet shortage in the UK, examining why it's happening and exploring what might happen next.
Is There a Vet Shortage in the UK?
The UK's veterinary workforce relies on overseas registrants to meet required levels, but the Royal College of Veterinary Surgeons (RCVS) figures suggest that the annual number of registrants coming to work as vets in the UK fell by 68%, from 1,132 in 2019 to 365 in 2021.
This is a significant proportion of vets in the UK as in 2019, up to 48% of new registrants had graduated outside the UK. The British Veterinary Association, the UK's largest membership body for vets, has warned of "wide-ranging direct and knock-on impacts across the sector" as a result of severe vet shortages.
Why Is There a Shortage of Vets?
There are three underlying reasons for the UK's current vet shortage:
Brexit – A major reason why the sector saw such a significant drop in overseas registrants is due to the end of free movement that followed Brexit. The process for new vets to apply for work in the UK is a lot more complicated than it was a few years ago, and as a result fewer vets overall are migrating to work in the UK.
The Pandemic – New laws throughout the COVID-19 pandemic required vets, nurses, and other staff members to self-isolate whenever they tested positive for the virus. This will have created a significant backlog of care, similar to the crisis the NHS is currently facing. As a result, there are more cases than staff can handle, so many practices across the country have had to close their doors to new pet registrations.
A Rise in Pet Ownership – New pet registrations soared during the government's enforced COVID-19 lockdowns. This will have added even further to vets' workload, which will have already been stretched to breaking point by the effects of the pandemic.
On top of these three issues, some vets are reporting "relentless calls and constant abuse". Large numbers of exhausted and burnt-out vets have quit their practices. And given the ongoing problems with the labour market, many practices have struggled to replace them.
How is the Sector Managing the Vet Shortages?
We have seen some initiatives to address the vet shortages across the country.
The RCVS has released an action plan to tackle the vet shortages. Just like other healthcare workers, vets are often required to work long hours at a time multiple days in a row, often up to 60 hours a week. So among the RCVS's proposals are a move towards more flexible working patterns for vets, nurses, and other staff.
They have also proposed to widen the role that veterinary nurses play. Throughout the pandemic years, veterinary nurses were often forced to step up to take the strain off vets. The RCVS has suggested formalising this expanded role for veterinary nurses, with corresponding pay rises and other compensations.
This action plan may make a difference in the long-term, yet given the current extent of the problem, it may be some time before the industry can properly recover.
Small Things Can Make a Big Difference
In times of crisis, it becomes vitally important that you can make full use of all of your available resources. In short, you need to be able to do more with less. We offer certain specialist solutions that will help you improve your operational efficiency with your current workforce.
For example, our DryMax absorbent mats may not look like much, but when used in your treatment rooms, each mat can absorb up to two litres of all liquids. And even when saturated, an anti-skid barrier layer will keep the mat in place and prevent the fluid from leaking any further.
These specialist absorbent mats reduce the fall risk from wet and slippery floors, and you can quickly and easily dispose of them afterwards. This will significantly reduce the time you spend cleaning between procedures. So you'll have less down-time, and a considerably faster turnaround time, which may mean you can see more pets each day than before.
At Cairn Technology we can also supply you with the surgical instruments you need to undertake a multitude of surgical procedures on animals. This includes Bergstrom-Stille muscle biopsy cannulas, SuperCut scissors, forceps and retractors.
Get in touch to discuss how our specialist solutions and services can help you improve the operational efficiency in your veterinary practice.
https://cairntechnology.com/wp-content/uploads/2023/04/vetshortagemay2023.jpg
533
800
Sarah Clements
https://cairntechnology.com/wp-content/uploads/2023/06/Cairn-logo_RGB-compact-3.jpg
Sarah Clements
2023-05-10 05:02:27
2023-04-25 17:06:27
2023 Vet Shortage in the UK: Why and What Now?